Health Tips
Disable the 5G Wireless Band on Your Router and Change the Transmit Power to LOW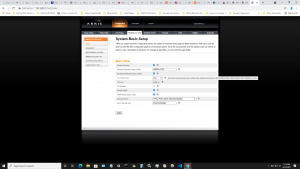 https://tunein.com/podcasts/Education-Podcasts/Tonys-Show-p1379445/
Tony is an established herbalist in Canada with his own shop in Ontario. He talks about a wide range of issues in health, even nanotechnology. Worth listening to his podcasts and reaching out to him.
There is no need to have 5G wifi enabled on your wifi-router. It can't even penetrate through walls. 5G is military technology. 2.4G works just fine in providing wifi range in your home. The less power your wifi router has to use enabling 5G means faster internet speed.
You can easily login into your wifi router by typing the gateway address in your web browser. Should be 192.168.1.1 or http://192.168.0.1/ . Or it could be something like 10.0.0.1 if your are using a cable modem/router from your internet service provider like Xfinity. The default login is usually ( Username: admin ) & ( Password: password or passcode )
Useful Products for Rehabilitation and Pain Relief
Link: https://www.healthline.com/health/inversion-therapy
Healthline – What Are the Risks and Benefits of Inversion Therapy?
https://www.academy.com/shop/browse/fitness/sports-medicine/inversion
Foot Rest – Balance Boards
• "Pine Needle Extract supports the health of all your cleansing mechanisms. Excellent detoxification, to strengthen your immune system. Antioxidant properties help reverse symptoms of aging, and eliminate painful degenerative diseases."
May be nice to take this with a few drops of castor oil (make sure it is additive free). The castor oil help capture tricky pollutants like plastic polymers so your kidney can expel it.
Liquid Chlorophyll
This is very good brand of liquid chlorophyll that I constantly use. Good taste and the spearmint taste is not overwhelming.
Electrolyte Power (especially potassium citrate)
https://shop.drberg.com/powders
I wish my primary care doctor told me about this. I express my personal minor issues I noticed with my heart but he never suggested anything useful or told me to go talk to a nutritionist. Has to research myself and ask other healthcare professional. Took a lot of years for me to figure things out. You see… I played sports great as a kid, but I noticed I fatigued a little faster than I wanted to. I know your body can outgrown issues you might experience at birth like a heart murmur (just a weak heart valve at birth that must finish strengthening on its own). But this supplement by Dr. Eric Berg has no fillers and helps replenish my potassium levels. I don't feel any minor flusters in heart anymore, partially thanks to this.
https://shop.drberg.com/nutritional-yeast-regular
Great for brain health. sperm production. Read what professionals have to say about it yourself, and so on.
https://shop.drberg.com/sleep-aid-vegan
This vegan sleep aid is a great supplement to replenish all the mood chemicals your brain needs. Especially useful for those who take mental stimulants and similar medication/prescriptions.
https://www.lifeextension.com/
Life Extension has nice products for general needs and specific needs. They also have flash sales on holidays too. I like the quality of their products.